Awards
Northern Communications has been honored with the exclusive ATSI, CAM-X Awards of Excellence and the NAEO Superior Agent Service Award. Independent judges from these trade associations evaluate message services for Response Time, Courteousness of Operator, Accuracy of Call, Knowledge of Account, and the Overall Impression of Call. Participation in this program is just one of the many ways Northern Communications shows its dedication to providing the highest level of customer service.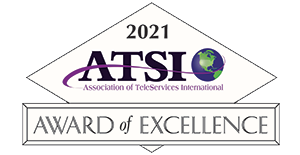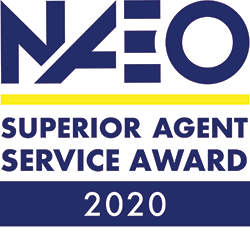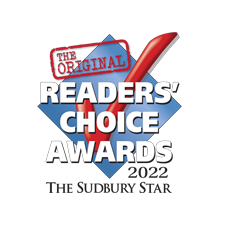 We won the Reader's Choice Award
and are proud of that!
We are the 2022 Readers' Choice winner in our category!
" For over 50 years, Northern Communications has been providing telephone answering services to local and international businesses and organizations.  I am so proud of the team that has been chosen as the Reader's Choice for Favourite Answering Service again this year.  This award comes from the people in the community who recognize and support our business.  I am extremely honoured to be part of this company and I am profoundly proud of everyone that I have the privilege of working with and who shares in this award."
– Leisa McDonald

Northern Communications has been honored to receive the Award of Excellence from ATSI.
The Award of Excellence is presented annually by ATSI (The American Answering Service Association) to providers of telecommunications and call center services that show exemplary qualities in caller experience, courtesy, response time, accuracy, and overall service to their clients.
• It is a 'Mystery caller' program
• How our call center agents handle the client calls are evaluated by an independent panel of judges, over a 6-month period.
• Calls are recorded and 2 independent judges listen to the call recordings
• A pre-determined scoring criteria is used
• Scores of 80% or higher by both judges earns the Award Of Excellence
Their definition of an Excellent call.
Excellence requires a level of service that considers the caller first in every aspect of the call.  Excellence makes a caller believe they are the most important person (or their problem is the most important consideration  to your call agent / CSR).  How the agent handles every call, from beginning to end determines the success of your client relationship and the level of repeat business.  No matter what is happening in your office on any given day, the caller should never believe your agent is too busy to give them the best service.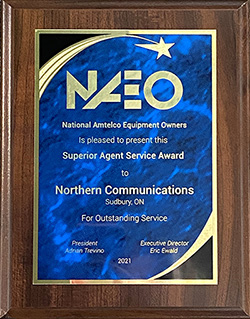 Outstanding Service Earns International Award
Northern Communications wins coveted NAEO Superior Agent Service Award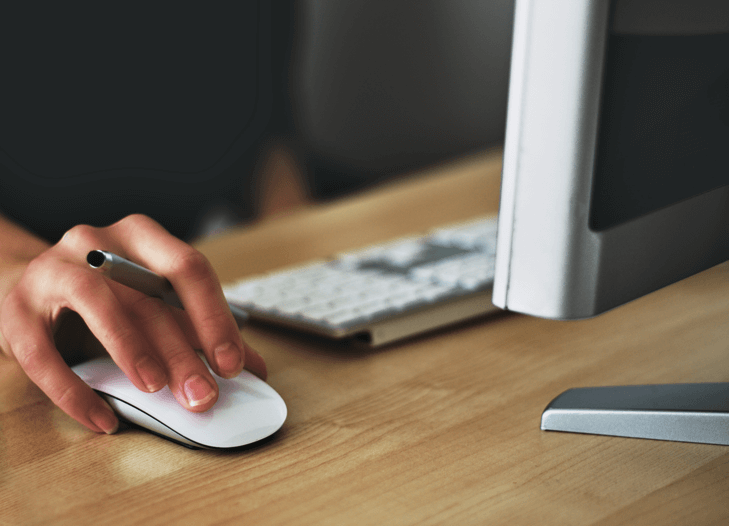 Outstanding Service Brings Home National Award
Northern Communications Earns CAM-X Award of Excellence
Grimsby, ON (October 2, 2020) — Northern Communications of Sudbury, ON has been honoured with the exclusive 2020 Award of Excellence for 18 years. The Award is presented annually by the Canadian Call Management Association (CAM-X), the industry's Trade Association for providers of call centre services including telephone answering and message delivery. Northern Communications was presented with the Award recently at the CAM-X 56th Annual Virtual Convention and Trade Show.
Independent judges are contracted by CAM-X to evaluate message services over a six month period. The scoring criteria includes:
Response Time
Courteousness of Rep
Accuracy of Call
Knowledge of Account
Overall Impression of Call
"Congratulations to this year's winners of the Award of Excellence! The Award of excellence program is designed to evaluate the caller first in every aspect of the call. By winning this prestigious award you are demonstrating your commitment to customer service excellence and bettering our industry. Congratulations!" says CAM-X President Garrett Bidewell.
Now an eighteen-time winner, Northern Communications Services earned the Platinum Plus Award for eighteen years. CAM-X extends its congratulations to the staff of Northern Communications on their proven quality service to their customers.
Contact Us
Have any questions? We'd love to hear from you so we can
better help you with all of your communication needs.